SU8 Pressure Gauge with Transmitter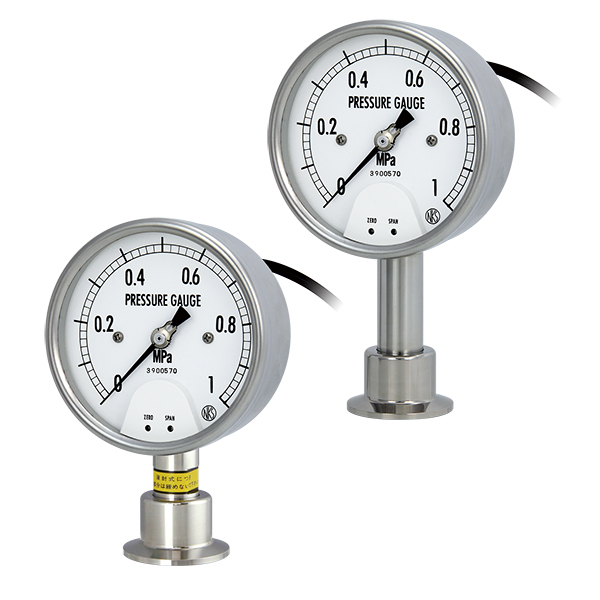 SU8
Pressure Gauge with Transmitter
This device is a pressure gauge with transmitter, which incorporates a pressure sensor into the same small size as a sanitary gauge. The pressure receiver is a diaphragm-seal type configuration, and uses an SUS316L diaphragm. The device is suitable for use in manufacturing sites that require sanitary conditions.
Feature
・Internal pressure sensor included, with same body size as a pressure gauge. (2-wire, 4-20mA DC output)
・Reduces total costs by decreasing the number of piping outlets.
・Available with radiation tube shape and diaphragm for ISO (IDF) 1S pipes.
・Now also available as terminal box type.